ClearCorrect is the clear and simple alternative to braces. It's a series of clear, custom-made, removable aligners
that gradually straighten your teeth as you wear them, each aligner moving your teeth just a little bit at a time.They're practically invisible, so most people won't even know you're in treatment, they fit you perfectly, so they're more comfortable than regular braces, and they're removable, so you can eat whatever you like and clean your teeth normally.
ClearCorrect clear aligners straighten teeth invisibly, without metal braces. Clear Correct allows more freedom which allows you to remove the aligners while eating and cleaning your teeth.(Invisible, Removable, and Made in America)
*Visit ClearCorrect.com for more information.
Six Month Smiles short term orthodontic treatment is a modern twist on tried-and-true orthodontics. The average treatment time is only six months. The Six Month Smiles Lucid-Lok® clear brackets and tooth-colored wires are barely visible. Six Month Smiles has taken the best aspects of braces and modified the treatment and the materials to give adults a common-sense, cosmetic solution that fits your lifestyle.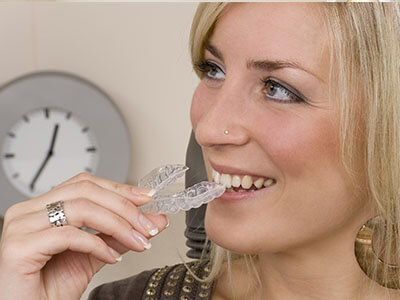 Our Locations